Compact SUVs have become increasingly popular in recent years due to their versatility and practicality. They offer the perfect balance of utility and efficiency, making them an ideal choice for families, commuters, and outdoor enthusiasts alike.
What is a Compact SUV?
A compact SUV, also known as a crossover SUV, is a smaller version of a traditional SUV. It typically has a unibody construction, which means the body and frame of the vehicle are combined into one unit. This allows for a lighter, more fuel-efficient vehicle that still offers the higher ride height and cargo space of an SUV.
The Benefits of a Compact SUV
Utility: Compact SUVs offer ample cargo space for hauling groceries, sports equipment, and outdoor gear. They also have higher ground clearance and all-wheel drive options, making them capable of tackling rough terrain and inclement weather.
Efficiency: Due to their smaller size and more efficient engines, compact SUVs get better gas mileage than traditional SUVs. This translates to lower fuel costs and a smaller carbon footprint.
Safety: Many compact SUVs come equipped with advanced safety features, such as blind-spot monitoring, lane departure warning, and forward-collision warning. This can provide peace of mind for drivers and passengers alike.
Comfort: Despite their smaller size, compact SUVs often have spacious and comfortable interiors. They can comfortably seat up to five passengers, and many models offer luxurious features like heated seats and panoramic sunroofs.
Popular Compact SUV Models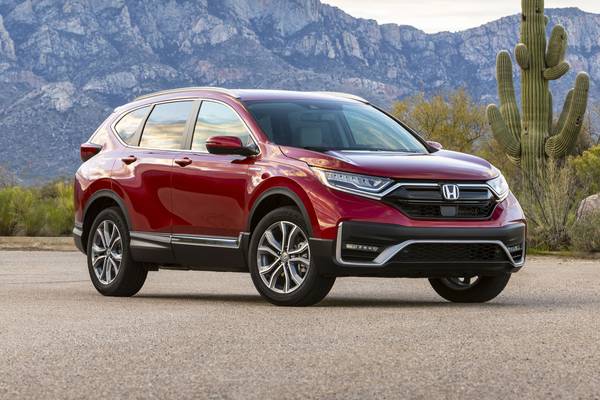 There are many great options when it comes to compact SUVs. Here are just a few of the most popular models:
Honda CR-V: The Honda CR-V has been a top-selling compact SUV for years. It offers a spacious interior, excellent fuel economy, and a reputation for reliability.
Toyota RAV4: The Toyota RAV4 is another popular choice, known for its roomy cabin, strong safety ratings, and impressive off-road capabilities.
Mazda CX-5: The Mazda CX-5 is a stylish and sporty compact SUV that offers a fun-to-drive experience and great fuel efficiency.
Subaru Forester: The Subaru Forester is a rugged and reliable compact SUV with standard all-wheel drive and excellent safety ratings.
Compact SUVs offer the perfect combination of utility and efficiency, making them an ideal choice for a wide variety of drivers. Whether you're hauling cargo, commuting to work, or exploring the great outdoors, a compact SUV can provide the versatility and practicality you need to get the job done.